The Ark Tree Hotel Aberdares National Park
Built in 1969 and Located In The Heart Of Aberdare National Park, The Ark Is Known As A Tree Hotel , Built On Pilons In Such A Way As Not To Disturb The Animals Around The Waterhole. The Ark Comprises Three Decks From Which Numerous Balconies And Lounges Provide Superb Vantage Points For Game Viewing.

This tree-lodge is uniquely shaped to resemble the actual Ark, designed with decks from which numerous balconies and lounges provide superb vantage points for viewing the animals visiting the salt-lick and waterhole. A ground-level bunker at The Ark provides excellent photographic opportunities, and the Yasabara waterhole is floodlit by night to enable all-night viewing of game.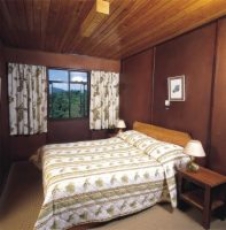 Access to vehicles is limited to conserve and protect the environment which hosts wildlife such as elephant, rhino, buffalo, bush bucks, giant forest hogs, Sykes monkey, leopard, and bongo. The Ark has 60 'cabin-styled' rooms, comprising 6 single, 37 twin, 10 double and 7 triple-bedded cabins

.

All rooms at The Ark have private bathrooms with shower and are comfortably furnished enjoying a view of the forest or waterhole. Dinner and breakfast are served 'on board' in the main dining room. Located on one of the viewing decks is a lounge and a bar which remains open all night for tea and coffee.
Diane P of AUSTRALIA says
review for The ark hotel
"I stayed on the Ark Hotel when on a 6 Days safari Masai Mara/ Mt Kenya /lake Nakuru with a group of friends. We were surrounded by elegance and were thrilled with the view and the private setting, not to mention the amenities! We loved the view of the wildlife at close range! We couldn't have asked for a better place to stay. We'll definitely come back here again."
Safari Offers to Aberdares National Park
We have Safaris to the ark which are organised in combination with other attraction areas and tourist destinations in Kenya.


If you want a tailor made itinery to Aberdares please don't hesitate to contact us