Ol Tukai Lodge-Amboseli
Ol Tukai Lodge is a high-class tourist resort situated in the heart of the Amboseli National Park. one of East Africa?s most fascinating wildlife and nature parks. It nestles about 270km South East of Nairobi..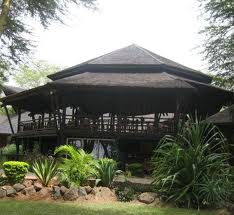 Information about Ol Tukai Lodge in Amboseli
The lodge is built in a location with majestic views of Africa?s highest mountain; the snow capped Mt Kilimanjaro, and is one of the best spots in the world to watch elephant. It is camouflaged in a forest of fever trees and palms, among dotted yellow barked acacia trees and cream slate.
Ol Tukai is the perfect location to bring out your natural instincts! No place gets you closer to nature with such style.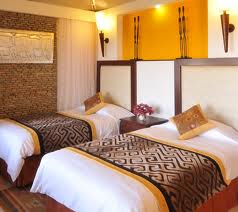 Safaris to Ol Tukai lodge

From Nairobi

2 Days Amboseli National Park
4 Days Tsavo East /West/Amboseli

From Mombasa

3 Days amboseli National Park Safari
3 Days Tsavo East/ Tsavo West/Amboseli Safari
3 Days Tsavo East Amboseli

Other Safaris From Mombasa ( Mombasa Safaris)
Other Safaris From Nairobi( Nairobi Safaris)

ACCOMODATION:
80 luxury chalet-style twin rooms all with an uninterrupted view of the wetlands or Mt. Kilimanjaro. The stylish and comfortable rooms are built from gum trees, local river stone and slate, and are featured with:
* Private Bathroom &
* Individual Terrace

2 of the rooms are designed according to EU standards and have been suited to accommodate paraplegic guests.
For the executive traveller, the exclusive Kibo Villa; a self-contained log cabin with:
* 3 Luxurious En suite Rooms
* Roof Terrace &
* Jacuzzi .

Recreation:
An exquisite Dining Room
-The Elephant Bar & The Pool Bar
-Medical Clinic
-Swimming Pool
-24 hr Telephone & Fax Service
-Radio Call Service also available
-Conference Facilities
-Bureau de Change
-Multi Denominational Chapel
-Shops
-Board games
ACTIVITIES:
* Maasai Warrior dances after dinner, on alternate evenings
* Enjoy Bird Walks right from the entrance of the lodge premises
* Lectures on Elephants by resident naturalist
* EXTRA: Game Drives at own cost.

Joachim of GERMANY says
review for OLTUKAI LODGE. Date
04,07,2010
"To say that our stay at Ol-Tukai was magnificent is an understatement! My wife and children and I truly enjoyed this Kenyan gem. We were received very warmly on arrival by the friendly staff. We watched dozens of elephant from the lodge, hardly 20 - 30 metres away one evening and the next evening they were all gone with zebra and wildebeest taking over. The game drives were out of this world...close encounter with elephant, zebra, lion, a family of cheetah...two jackels appearing to "play" with a couple of antelopes only for a lion to punce from the bush behind and put down one of the antelopes. The jackels then waited paitently for their turn to eat as the lion dined on the carcass. Highly recommended holiday destination!!!
Write your Review click here

If you want a tailor made itinerary to Amboseli national park please don't hesitate to contact us