Satao Elerai Camp - Amboseli
Satao Elerai Amboseli Camp is located in a quiet, unspoilt, unique setting on a 5000 acre private conservation area bordering the Amboseli National Park at the foot of Africa's Largest mountain, Mount Kilimanjaro. Satao Elerai Amboseli Camp looks down onto the Amboseli National Park in one direction and up to Mount Kilimanjaro in the other direction, giving clients what is arguably the best location of any camp in Amboseli. One of the biggest advantages of Satao Elerai Camp is that being located on its own private conservation area clients have the chance to view wildlife in private surroundings. In addition, the camp also offer clients the chance to enjoy spectacular bush sundowners, night game drives and game walks on the conservancy. of Nairobi..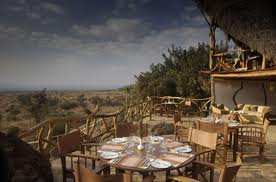 Information about Satao Elerai Camp in Amboseli
The camp currently has large luxurious lodge style rooms with large bathrooms equipped with a bath and shower with hot water provided by eco friendly solar units.

The rooms at Satao Elerai Amboseli Camp were built and designed to ensure that your stay will be in complete luxury. Huge beds with top quality mattresses and pillows and a large luxurious duvet ensure that you will sleep through the night in total comfort. Large sliding doors open out onto your own private verandah overlooking the plains below and Amboseli National Park. Each room has its own bathroom with a view, equipped with bath tub, shower, sink and flush toilet. Designed using natural rock and acacia wood the bathrooms have a design and feel unique to Satao Elerai Amboseli Camp.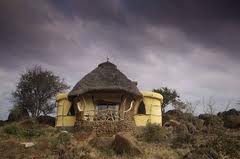 The Satao Elerai Project is a community project that has been along time in the making. The project has been a concerted effort between the owners, The African Wildlife Foundation and The Elerai community. The concept is to provide a sustainable income from tourism for the Masai community in the area and to try and ensure that it is in the communities interest to protect the wildlife for generations to come. Amboseli has been a location where human-wildlife conflict has been an issue for many years, and it is projects like these that can over time ensure that communities start to benefit from wildlife and to ensure they invest in protecting and securing their future for their own benefit.

Safaris to Satao Elerai Camp
From Nairobi

2 Days Amboseli National Park
4 Days Tsavo East /West/Amboseli

From Mombasa

3 Days amboseli National Park Safari
3 Days Tsavo East/ Tsavo West/Amboseli Safari
3 Days Tsavo East Amboseli

Other Safaris From Mombasa ( Mombasa Safaris)
Other Safaris From Nairobi( Nairobi Safaris)



Morliner of UK says
review for Tortillis camp Amboseli Date 25,09,2010
"A well run tented bush camp at the outskirts of Amboseli Natl Park with breathtaking scenic view, the staff was very profesional and friendly. Although the camp is not really designed for bringing your toddler along we felt very well taken care of, including our then 1.5 Y old boy. A dip in the small and cold pool is refreshing. The mangement takes ecotourism serious.
A memorable event was the scenic sundowner with drinks and snacks and lovely Tortilis staff ."
Write your Review click here


If you want a tailor made itinerary to Amboseli national park please don't hesitate to contact us