Amboseli Sopa Lodge
Amboseli sopa Lodge is located at the foothills of Kilimanjaro mountain, it covers 200m acres of very important and valued land, near where Ernest Heingway lived while writing his novel popularly known as, "the snows of Kilimanjaro".Amboseli National Reserve (formerly Amboseli National Park), is inhabited by the Maasai community, more than 4000 species of breeding birds and teams with scarce and very beautiful wildlife.Amboseli sopa Lodge makes it the best meeting place for the adventurer who wants to succeed in dealing with the snowcapped peaks of Kilimanjaro mountain or for the seasonal guest including him or herself in the very exciting and enjoyable safari experience..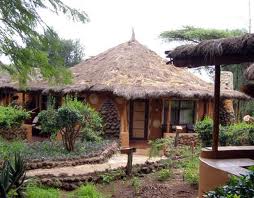 Information about Sopa Lodge Amboseli
Amboseli sopa lodge has got 18 deluxe rooms, 20 double rooms and 9 single rooms. Each of the rooms has got its own private veranda and full bathroom.

Amboseli sopa lodge bathroom facilities include but are not limited to hair dryer, fresh linen and evening turndown service.

Baby cots are available, so children are very welcome at Amboseli sopa lodge.

At the reception, International telephone and fax services are provided.

Rooms for travellers who are physically challenged are provided and ramp access are available in all public places.

Following day and very fast real day laundry service is provided. There is no dry cleaning.

Safety deposit facilities are provided at the reception.Many and different ethnic group dishes including European, African and Asian dishes, a re served at the Amboseli sopa lodge and is made with fresh produce.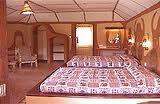 At the Amboseli sopa lodge, there is a buffet style of serving breakfast and lunch. For dinner, it is a 4-course meal table D'honte. Picnic lunch boxes are available for guests travelling or on safari during the day.

For those who want to relax and have a drink in the evenings and also look at Kilimanjaro mountain in open up, the swimming pool snack bar is available.

There is a wide selection of soft drinks, beer, wine, cocktails and hot beverages in all bars.

Activities at Amboseli sopa lodge found in Amboseli National Reserve.

While touring the Amboseli reserve with one's guide, there is a day game drive safari.

There is a cultural experience as one tours the Maasai En'kaang (housing).

While touring the Amboseli with one's guide, tour to Observation Hill is also made.
Safaris to Sopa Lodge Amboseli
From Nairobi
2 Days Amboseli National Park
4 Days Tsavo East /West/Amboseli
From Mombasa


3 Days amboseli National Park Safari
3 Days Tsavo East/ Tsavo West/Amboseli Safari
3 Days Tsavo East Amboseli
Other Safaris From Mombasa
(
Mombasa Safaris
)
Other Safaris From Nairobi
(
Nairobi Safaris
)


Morliner of UK says
review for Tortillis camp Amboseli Date 25,09,2010
"A well run tented bush camp at the outskirts of Amboseli Natl Park with breathtaking scenic view, the staff was very profesional and friendly. Although the camp is not really designed for bringing your toddler along we felt very well taken care of, including our then 1.5 Y old boy. A dip in the small and cold pool is refreshing. The mangement takes ecotourism serious.
A memorable event was the scenic sundowner with drinks and snacks and lovely Tortilis staff ."
Write your Review click here


If you want a tailor made itinerary to Amboseli national park please don't hesitate to contact us