10 Delicious Kenyan Foods
Any gathering in Kenya calls for a diverse variety of foods and drinks to wrap up the occasion. Outlined below are the food in Kenya that everyone adores and has come to receive a standing ovation over time;
Nyama Choma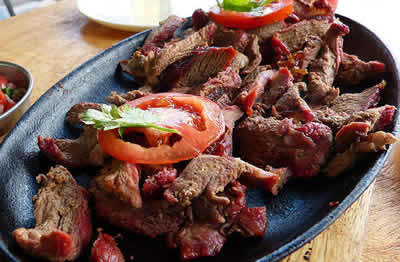 This barbequed meat is made from goat meat but beef can do as well. It is served with kachumbari and ugali to complete this whole Kenyan specialty. The meat is grilled on skewers till ready and seasonings added like salt, pepper, and ginger and can be marinated to the client's preference. This Kenyan Nyama Choma also goes well with a bottle of beer.
Ugali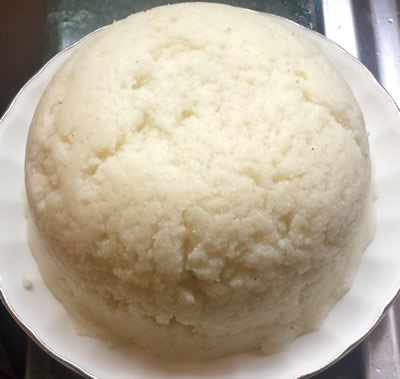 This staple food is what defines the Kenyan communities. It is made from a variety of grains like maize, sorghum and millet which are ground to dough and later on mixed in hot water and stirred till it is hard enough to be served on a plate. It goes well with greens, stews and even fresh milk or sour milk.
Githeri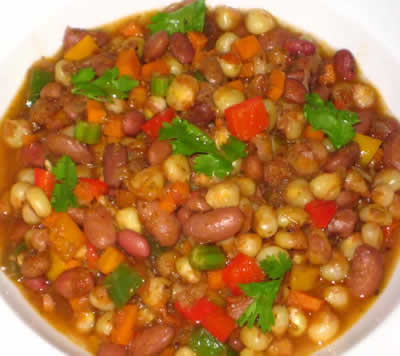 Another delicacy to serve your family and guests; this nutritious dish is familiar among the Kikuyu and has gone on to be embraced by other Kenyan cultures. It is easy to prepare since it only needs beans and maize along with some spices like tomatoes, onions, salt and pepper to enhance its taste. Normally, it is left to cook in a pot under a medium heat and left to simmer till ready before serving.
Irio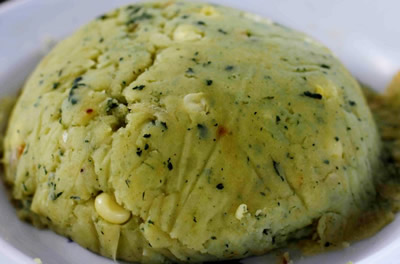 This is a popular dish in Kikuyu land. It is a combination of mashed potatoes, peas and corn. First, the potatoes are peeled and boiled in hot simmering water to soften them. Excess water is drained off and the potatoes are mashed by hand. Peas and corn are then added to bring out the palatable mixture. Seasonings such as butter, salt and pepper are added into it and the meal is ready to be feasted on.
Pilau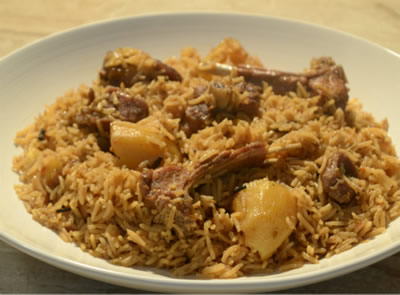 Pilau has gone on to dominate Kenyan weddings and several other meetings. Its main ingredient is rice. The whole recipe includes measurable bay leaves, cinnamon sticks, cardamom pods, fernugreek seeds, cumin seeds along with several other ingredients in the recipe. The whole outlook is mixed with many spices to bring out that desired taste and can go well with chicken, peas, vegetable and fish. It all takes a cook who is good at this dish to prepare that mouth-watering Pilau that will get everyone shoving for more.
Chapati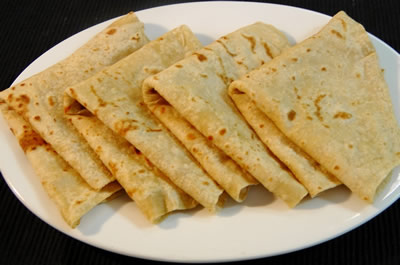 Who doesn't love Chapati in Kenya? Popularly known as chapo, this great dish is made from refined wheat flour. With the proper ingredients such as warm water, flour, salt, sugar, oil and a rolling pin, it isn't that hard to prepare Chapati. It is only a matter of time with practice that you will be that one person who will get summoned every now and then whenever there is a function to make great and delicious chapattis for all to gobble down with beverages like tea.
Chicken Biriyani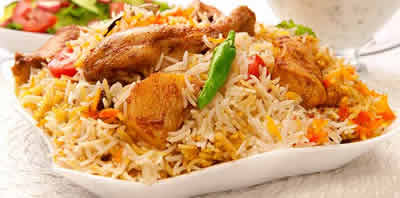 This is well known by our Swahili folks and is considered a festival dish in their culture. It has a lot of spices added in it. As is known, Indians love spices so what did you expect? It has rice and meat in it and some vegetables too. The whole recipe is easy to follow and understand and won't be long before you surprise your family with this delicious Swahili dish.
Matoke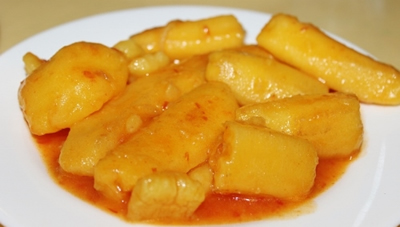 Among the Kisii community, this is considered their main food. It is made from peeled bananas that are rinsed in clean water and set off to boil in water for approximately 10 minutes. Let them cool. Thereafter cook spices in a pan like onions, tomatoes, carrots and then add the boiled bananas with some little water. Let it cook. While simmering, add dissolved Royco for a thick stew and can be served hot with meat or greens.
Mandazi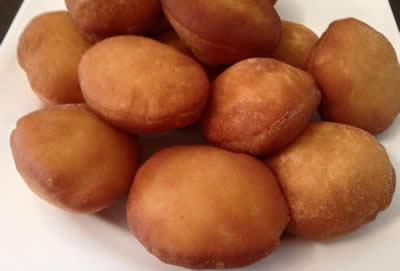 This is the best accompaniment of tea among many Kenyan households. Just like Chapati, Mandazi is made from all purpose flour mixed with salt, sugar, yeast, oil and some other spices like cardamom powder or coconut milk added in it. The whole mixture is made into dough and covered with a cloth till it rises for about 30-35 minutes. The mixture is then cut into small pieces and rolled into a circle and then cut into 4 triangles before deep frying it in hot oil till golden brown. Let them cool before serving.
Roasted Maize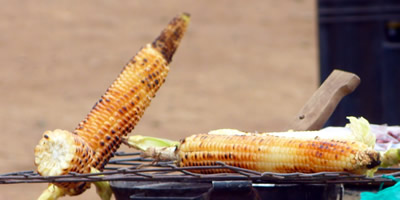 This grilled corn never seems to go out of stock especially in the streets. It roasts well over a charcoal jiko with wire mesh over it. The roasted maize goes well with salt, chili or lime. This is a delicious snack that comes in handy during cold seasons.
This whole list of food is what definitely defines Kenya as a land full of good food that await to be tried out by its visitors.