5 Luxury Safari Accommodations in Kenya
Kenya is the best country in East Africa that interact many foreigners and local people towards its wonderful wildlife that consist lions, rhinos, elephants and others. The country provides a luxury experience to the visitors who come here to experience wonderful new things. Similarly, there is an extensive range of luxury camps available in Kenya to make your journey more successful. Few of them are given below which are simply incredible.
1. Loisaba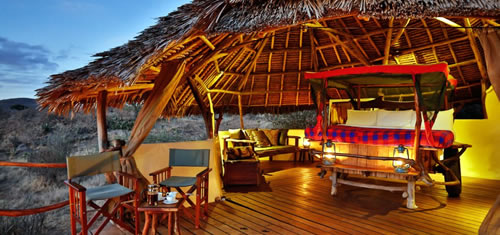 To experience wonderful adventurous activities with abundant wildlife, you can stay at Loisaba. It is located on Laikipia Plateau, Northern Kenya. This Lodge or tented camp offers outstanding facilities and services to their customers for their better experience and fun. A combination of different adventurous activities will be presented according to their selected package. It is 56,000 acres wildlife conservancy and working ranch, which consist more than 260 species of birds and 50 species of mammal, so that their customers can explore each and every aspect involved in it. Every day that you spend here will be filled with a lot of surprises and adventures.
2. Finch Hattons Luxury Camp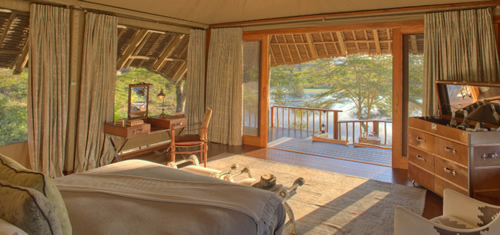 Finch Hattons is one of the best luxury camps, which is located in the Tsavo West National Park. The camp is very famous because of offering incredible services to their customers. They provide a luxury and eco – friendly accommodation with world class facilities and more comfort. Even, you can stay in your beautifully designed private suites or tents to get proper relaxation. Here you can experience wonderful things like Tsavo Game Drives, Iltilal Cultural Visits, Little Explorers Club & Resources Centre, Chyulu Sundowners, Bird Watching, Guided Bushwalks, Chyulu Spa and Wellness Centre, Day Trips to Amboseli National Park, Yoga Retreats and much more. An experienced staff can welcome you with complete attention and professionalism. They can assist you in a better way to provide a comfortable and friendly environment. Furthermore, chef prepared meals will be provided to you in the bush.
3. Ol Pejeta House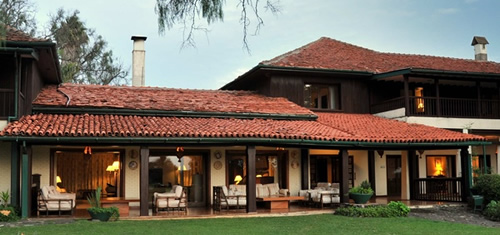 Located in the 90,000 acres of the fenced OI Pejeta conservancy, Ol Pejeta House is one of the best lodges available in the Kenya. It has wonderful accommodation facilities for their visitors, comprising 2 superior guest rooms, 2 standard guest rooms and Buffalo Cottage. This luxury Sweetwaters Tented Camp offers more surprising events because of its private location that consist incredible facilities and services. Their professional staff can assist you with full respect and love. Exclusive activities and facilities are also available for your superior enjoyment. Here you can get wonderful experience each and every day by exploring great signs of nature. Moreover, you can enjoy delicious food of your own choice that can be served by their dedicated chefs and kitchens.
4. Elewana Flying Safari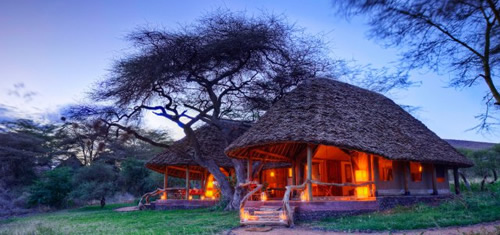 They offer luxurious lodges in different locations, including Elsa's Kopje, Sand River and Tortilis Camp in the bush, and Hemingways Nairobi. Here you can experience accommodations like Arusha Coffee Lodge, Tarangire Treetops and The Manor at Ngorongoro, Migration Camp, which are beautifully intended and offer excellent facilities while staying. This offers an unparalleled diversion viewing and social experience. This can be considered a standout amongst the most dynamite safaris in 'Safari Africa'. Some of the other facilities and services offered by them are properly scheduled flights, game activities, sky safari check in, all time meals, Evacuation Insurance and Transfers as specified. You can surely get a wonderful experience here that last longer and you never forget in your whole life. This trip might be resulted as your best trip and worth for your money.
5. Mahali Mzuri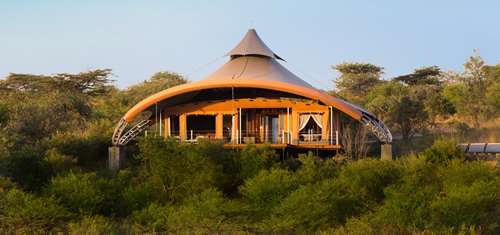 Located in the Olare Motorogi Conservancy North of the famous Maasai Mara National Reserve, Mahali Mzuri is considered as one of the prettiest luxury lodge in Kenya, and it is owned by Sir Richard Branson. It has 12 private tents that are incorporated with dining room, bathrooms and private deck, and friendly staff. The terrific perspectives of the wild make it a safari encounter you've never had. The extravagance camp is perfect for finish unwinding with stupendous access to rich natural life. Moreover, a spa and pool will be provided to you for your relaxation and enjoyment. They can take care of your each and every need, and ensure you to fulfill your all needs. Additionally, they can add a wonderful collection of special memories in your life book.