Lake Nakuru National Park
The park lies in Central Kenya, 140km north-west of Nairobi, in Nakuru district of the Rift Valley Province. The ecosystem comprises of the lake, surrounded by mainly wooded and bushy grasslands. The park supports a wide ecological diversity with Flamingos (Greater and Lesser) and other water birds being the major attractions of the area. The ecosystem provides for about 56 different species of mammals including the white rhino and buffaloes and a variety of terrestrial birds numbering nearly 450 species.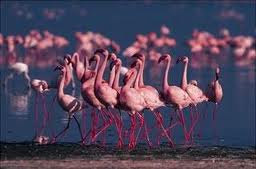 ACCESS
By Road: Distance: 156 km Northwest of Nairobi on the main A104 Road. The main gate is 4km from Nakuru Town Centre.
By Air: Via the 12 km long 'Naishi' airstrip located in the southern part of the park.
PARK GATES:
Lanet gate (links the Park with the Nairobi-Nakuru highway)
Nderit Gate
The Main Gate
SIZE / LOCATION
188 Km2
160 KM north-west of Nairobi
CLIMATE
Temperature ranges from 20-300 c and rainfall from 200mm – 700 mm
Two rain seasons: Long rains – March & April & short rains – Nov/ December
MAJOR ATTRACTIONS
The fabulous flamingo
An orthologist's paradise with 450 species of birds
Kenya's first rhino sanctuary
Waterfall : Malaikq
View –points: Lion hill, baboon cliffs and Out of Africa
Hills :Enasoit , lion hill, honeymoon e.t.c
WILDLIFE
Thomson's and Grant,s gazelle, the long-eared leaf-nosed bat, colobus monkey, rock hyrax, hippo, leopard, lion, rhino, waterbuck. Impala, striped hyena,bat-eared fox, wildcat, reedbuck, striped hyena,golden cat, black and white rhinos
Prolific birdlife features 450 species ans upto 1.5 million flamingos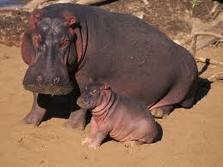 WHERE TO STAY
ACTIVITY OPTIONS
Game viewing
Bird watching
Camping
Safaris To Lake Nakuru
1 Day Lake nakuru Safari
3 Day Lake Naivasha/Lake Naukuru
4 Days Masai Mara /Lake Nakuru

Other Safari To Lake Nakuru
From Mombasa( Mombasa Safaris)
From Nairobi ( Nairobi Safaris)

If you want a tailor made itinery to Lake Nakuru national park please don't hesitate to contact us