Mombasa Day Safaris
Air Safaris Packages From Mombasa

Accepted Payments
Nairobi Day Safari
Departing Nairobi Ending Mombasa Packages
Handicapped Special Packages
Business Travel Packages
Departing Mombasa

Departing Nairobi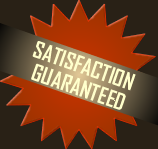 Nairobi Capital city of Kenya
Nairobi, city, capital of Kenya, in Nairobi District, situated at an elevation of about 1660 m (about 5450 ft) in the highlands of the southern part of the country. Nairobi is Kenya's principal economic, administrative, and cultural center and is one of the largest and fastest growing cities in Africa. Manufactures include processed food, textiles, clothing, building materials, and communications and transportation equipment. The city also has a large tourist industry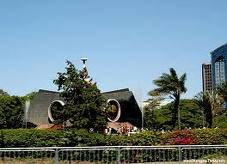 Areas of great interest
Nairobi National Park, a large wildlife preserve on the outskirts of the city, is a major tourist attraction. Other points of interest include the National Museum of Kenya, known for a display on early humans in Africa; the Parliament buildings; the law courts; City Hall; McMillan Memorial Library; the busy Municipal Market and nearby bazaar; the Kenya National Theatre; and Sorsbie Art Gallery.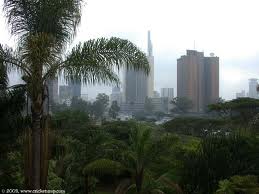 ---
SAFARIS FROM NAIROBI
1 Day lake Nakuru Safari
2 Day Amboseli national Park
3 Day Masai Mara Safari
4 Days Masai Mara /Lake Nakuru Safari
6 Days Masai Mara/ Lake Nakuru/Amboseli
More Nairobi Safaris can Be found Here Nairobi Safaris
---
History
Located in an area once frequented by the pastoral Masai, Nairobi was founded in the late 1890s as a British railroad camp on the Mombasa-to-Uganda railroad. From 1899 to 1905 it served as a British provincial capital. In 1905 the city became the capital of the British East Africa Protectorate (called Kenya Colony from 1920 to 1963). In 1963 Nairobi became the capital of independent Kenya and annexed neighboring areas for future growth. During the early 1990s, Nairobi suffered from civil unrest because of the growing popular opposition to Kenyan President Daniel arap Moi. Population (1990) 1,504,900.
Nairobi Attractions

Attractions
Many visitors to Kenya spend as little time as possible in Nairobi, partially because of the city's reputation for danger and congestion. This is a shame because Nairobi is a welcoming and fascinating place with a range of worthwhile things to see and do. Before departing for the parks, reserves and islands in the rest of the country it is well worth spending a day or two exploring Nairobi. It is a good idea to hire a taxi driver, based on a recommendation at your hotel, and to allow him to navigate you between the sights.
Nairobi National Park and Sheldrick Elephant Orphanage
Nairobi National Park was established in 1945 and is Kenya's first national park. Uniquely situated on the capital's doorstep it is a well-kept, compact and beautiful area of plains and wild bush containing a large number of Africa's best-known animals. Large herds of zebra, wildebeest.

The Giraffe Centre
Experience giraffes up close and personal at this wonderful centre dedicated to the preservation of the endangered Rothschild giraffe. Visitors can experience the rare pleasure of hand-feeding these graceful and gentle creatures, and also enjoy the nature walk with 160 species of bird.
Nairobi National Museum
This hugely diverse museum contains some world-class attractions among its dusty relics and stuffed animals. The facility is home to the great pre-historic finds from the Leakey family including relics from mankind's earliest ancestors. There are also fascinating sections on art, geology, wildlife.

Karen Blixen Museum
Karen Blixen was a notable Kenyan personality who lived and farmed on the outskirts of Nairobi from 1917 to 1931 when she returned to Denmark bankrupt and heartbroken at being forced to leave Africa. Writing under the name Isak Dinesen she authored acclaimed books
Excursions
Amboseli National Park
Amboseli is a park of giants, renowned for its herds of mighty tusked elephants presided over by the magnificent backdrop of Africa's highest mountain, Mt Kilimanjaro. One of Africa's most unforgettable images is the picture of these large creatures standing in silent tribute before the... see full details
Mount Kenya National Park
This national park encompasses Africa's second highest mountain, Mt Kenya, an extinct volcano with a series of jagged snow-covered peaks. The local Kikuyu people revere the mountain they call Kirinvaga or 'Place of Light' as the home of their Supreme Being, Ngai, and traditionally... see full details
Masai Mara National Reserve
Kenya's most visited park, commonly known as the Mara, is a wildly beautiful place with rolling savannah grasslands and is an extension of the Serengeti Plains in neighbouring Tanzania. Much of the film 'Out of Africa' was filmed here and it offers wonderful views... see full details