Mara Explorer Camp
Mara Explorer Camp, anew luxury in the world's oldest wilderness, is located on wide thickly forest bend of the Talek River in the middle of the Masai Mara reserve.
Open towards the end of 2000, Mara Explorer has lifted up the art of the African Safari, to striking heights. Mara Explorer is under Kenya's first Maasai lady Manager, Tiito Mpetti, who also manages a community charity educating Maasai girls in her native Megwarra village, to which she will happily welcome tourists who wish.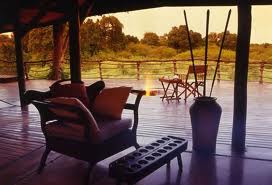 This luxurious tented camp is found at the meeting point of the reserve's four major-viewing areas and enjoys prime views of the striking wildebeest movement between June and September. During the rest of the year, herds of watering elephants, giraffe and other animals, can be seen many times from your private verandah. Kenya Safari Mara Explorer's own all-weatner airstrip, meaning you can be in camp not more than an hour after leaving the bustle of Nairobi. The route from the capital offers a scenic ride of just less five hours.
Mara Explorer was built as an eco-friendly camp, and its operations are intended to have a lesser effect on the weak Talek eco-system. All biodegradable waste is spread on the ground for compost, whereas water heating is suppressed by briquettes made from used coffee husks. Together with its sister camp, Mara Intrepids, Mara Explorer helps to construct and facilitate primary schools and medical clinics in the region, tourists are called upon to tour.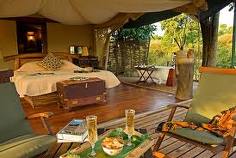 The executive five-star camp offers 10 luxurious, well-spaced tents, where each has its own private deck overlooking the Talek River.

Of the tents, 6 even have got giant double beds, while three have got twin beds.
All have got furniture that is styled in a classic blend of the past days and modern, with fine hand carved mahogany furniture, Kenya Tours rich African arti facts, luxurious bathrooms with twin basin and all modern amenities.
Every tent reflects a distinctive "Explorer" style, with old wooden chests, tin trunks and ancient prints, complemented by an extremely interesting and attractive collection of 'African' books in the camp's library.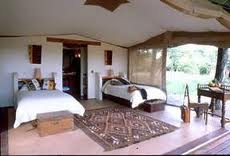 As for culinary and dinning experience, it is important to note that some have them from one of a series of specially chosen "bush sites" close to the camp. Next door, the camp bar offers nice river views and a library, which is so well-stocked, whereas the lounge provides luxurious sofas for reading, playing board games or swapping safari tales. Kenya Vacations Decorating all the public areas with old African arti facts and memorabila from the ancient days of the African safari is the order of the day.

Safaris To Masai Mara
3 Day Masai Mara safari by Road
3 Days Migration Trail Safari By AIr
4 Days Masai Mara /Lake Nakuru
4 Days Masai Mara Safari

Other Safari To Lake Masai Mara National Reserve
From Mombasa( Mombasa Safaris)
From Nairobi ( Nairobi Safaris)

If you want a tailor made itinerary to Masai mara national Reserve please don't hesitate to contact us




Activities In Mara
Mara Explorer camp has got nature experiences and other activities, which include the following: -

Hot Air balloon Safaris.

Arrangements for Lake Victoria Fishing Safaris.
Riverside bush breakfast, sundowners and dinners.
Lectures and shows about Maasai culture and wildlife.

Private game drives with expert local guides.

Walking Safaris in the Mara Conservation Area.

Between June and September is when Mara Explorer enjoys prime views of the spectacular wildebeest migration and for the other remaining period of the year, its normally rewarding daily game viewing, and this is mainly due to the fact that it is situated in the heart of the reserve.

The camp also provides guests with ultimate wilderness retreat, where you can view elephants or giraffes drinking from the privacy of your verandah-or your own outdoor bathtub