Kichwa Tembo Camp
Kichwa Tembo Camp is an enchanting camp in the northwestern corner of the richest national reserve in Kenya, for a superb African Safari. Meaning "Head of the Elephant" in Kiswahili, Kichwa Tembo is flanked by the Oloololo Escarpment and the Sabaringo River.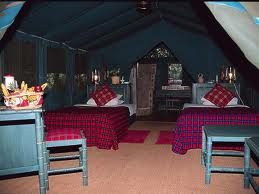 The camp lies deep in a monkey-rich forest on the exclusive western side of the Maasai Mara Game Reserve, far removed from the package tourism of the Eastern Mara. Each luxurious, en suite tent is completely private, tucked away in its own little piece of wild Africa.
ACCOMMODATION
Kichwa Tembo Camp is an oasis of Hemingway-style tents shaded by dense forest canopy. Each luxurious tent has a private deck with sweeping views of the greatest grassland system on earth, the Masai Mara.

Kichwa Tembo Camp has 40 canvas safari tents, each with a private outdoor deck. There is an en suite bathroom with shower, stone floors and soft lighting. Each tent stands at least eight meters away from the next, ensuring absolute seclusion.

The camp is set among the forests just below the spot where a famous scene from Out Of Africa was filmed.

Kichwa Tembo Camp's two thatched en suite rondavels overlook the Sabaringo River, shaded by tall Fig and Ebony Trees.

Each classic safari tent is spacious and affords total privacy. All tents are luxurious and built of stone floors and canvas.

Kichwa Tembo Camp's main living area and all the tent overlooks endless, game-filled plains, and are shaded by dense forest canopy. In the background, the Oloololo Escarpment stretches into the distance.

The main lodge has a curio shop and a reception. The courtyard is candlelit in the evening and you may relax in the bar/lounge area. The palm-fringed swimming pool overlooks the plains of Masai Mara. Lawns surround the tree-shaded waters.

At night, askaris (Maasai warrior security guards) accompany you to and from your tent.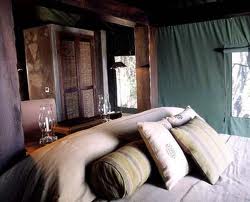 The airy main restaurant is covered with Maasai thatch grass and overlooks the Mara plains.

Dinner may be served alfresco style outdoors, weather-permitting. Private meals are also arranged on request.

Pan-African cuisine - both breakfast and dinner - are often served in the bush.

Kichwa Tembo Camp is renowned as a vantage point for witnessing the ancient spectacle of the great migration From June each year, like iron filings drawn by a magnet, over two million wildebeest, zebra and other grazing ungulates move through the
RELAXATION IN KICHWA TEMBO
Tanzania's Serengeti to Kenya's Masai Mara. The hungry herds are drawn north by the sweet grass resulting from the long rains. In the course of their journey, they brave relentless predators, a shortage of food and water and the huge crocodiles of the turbulent Mara River. Surrounding Kichwa Tembo Camp is a dense forest filled with smaller mammals as well as entertaining troops of blue monkey and red-tailed monkey.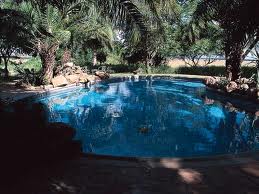 Safaris To Masai Mara
3 Day Masai Mara safari by Road
3 Days Migration Trail Safari By AIr
4 Days Masai Mara /Lake Nakuru
4 Days Masai Mara Safari

Other Safari To Lake Masai Mara National Reserve
From Mombasa( Mombasa Safaris)
From Nairobi ( Nairobi Safaris)

If you want a tailor made itinerary to Masai mara national Reserve please don't hesitate to contact us




Activities In Mara
Mara Explorer camp has got nature experiences and other activities, which include the following: -

Hot Air balloon Safaris.

Arrangements for Lake Victoria Fishing Safaris.
Riverside bush breakfast, sundowners and dinners.
Lectures and shows about Maasai culture and wildlife.

Private game drives with expert local guides.

Walking Safaris in the Mara Conservation Area.

Between June and September is when Mara Explorer enjoys prime views of the spectacular wildebeest migration and for the other remaining period of the year, its normally rewarding daily game viewing, and this is mainly due to the fact that it is situated in the heart of the reserve.

The camp also provides guests with ultimate wilderness retreat, where you can view elephants or giraffes drinking from the privacy of your verandah-or your own outdoor bathtub