Nairobi Safaris - Nairobi Safari Packages, Kenya
With the majority of our Nairobi safaris packages starting or ending in Nairobi, safari pitstops in Nairobi are almost inevitable. Stay in Nairobi and you'll find a town full of hustle and bustle, which gives you a chance to experience a very real part of Africa .
Like many other African cities, Nairobi has its share of bustling markets, skyscrapers and leafy suburbs with sweeping gardens. It's a great safari pitstop where you can get your films developed, wander through book shops and send off your post cards to envious neighbours.
Nairobi has some great hotels and are plenty of places to eat, but Nairobi's most famous restaurant is The Carnivore, where you can taste anything from zebra to crocodile. With excellent restaurants and shopping opportunities, you'll find plenty to keep you busy. A short drive from Nairobi you can visit Karen Blixen's house or have afternoon tea with giraffes at
Giraffe Manor.
Nairobi safari Packages starting from Nairobi ending in Nairobi.
---
2 days Nairobi-1 night Lake Nakuru Safaris
2 days 1 night Nairobi-Mount Kenya/Aberdares Safaris
2 days 1 night Nairobi-Amboseli safaris
3 days 2 night Nairobi-Amboseli Safaris
3 days 2 night Nairobi-lake Naivasha /Lake Nakuru Safaris
3 days 2 night Nairobi-Samburu Safaris
3 days 2 night Nairobi-Tsavo east west Safaris
3 days 2 night Nairobi-Masai Mara Safaris
4 days 3 night Nairobi-Masai mara Safaris
4 days 3 night Nairobi-masai mara/Lake Nakuru Safaris
5 days 4 night Nairobi-Amboseli/Tsavo West/Tsavo East Safaris
5 days 4 night Nairobi-masai Mara/Samburu/Lake Nakuru Safari
5 days 4 night Nairobi-Aberdare/Samburu/Lake Nakuru/Masai Mara Safaris
---
The Nairobi Safari Walk
Only 7km south of the city of Nairobi lies the Nairobi Safari Walk, Kenya's new conservation based recreation facility. The combination of skilled and creative landscape design, unique wildlife species and detailed interpretation, renders the facility supremacy in tourism and conservation education.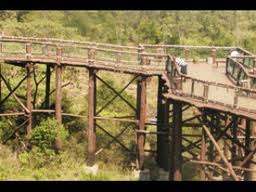 For International Visitors

The Nairobi Safari Walk is the eye opener to Kenya's Parks and Reserves. It offers you an opportunity to learn what you expect to see across the country. Introductory talks on Kenya's parks and reserves, can be arranged for you by the naturalists. You will have a taste of Kenya's rich Animal collection including the rare bongo, white rhino, albino zebra, a collection of cats, antelopes and primates. NSW is also home to a collection of about 150 species of local trees. Get to learn their varied traditional uses too.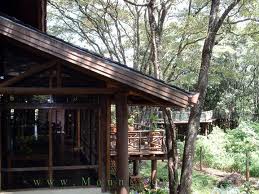 Nairobi safari walk is for you.
The unique design of the Safari Walk includes the interest of all visitors, families, students, tourists, and all others are catered for.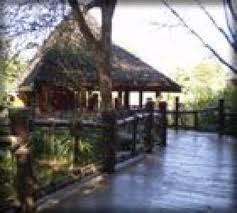 Activities at the safari walk:

Guides Walk

Talks and Lectures
Tree Identification

Nursery techniques